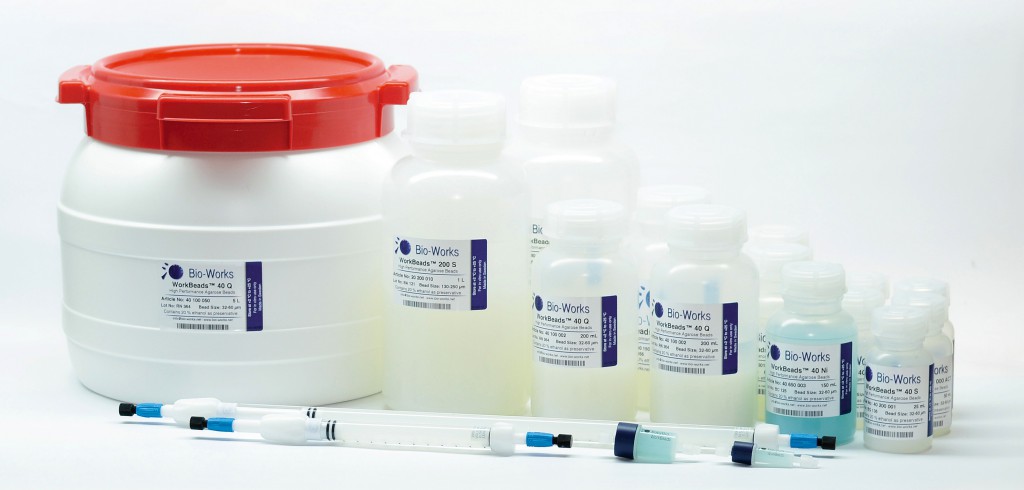 WorkBeads™ is the name of our new superior performance agarose separation media for the Life Scientist and Biotechnlogy Industry.

Our catalog of separations media includes Ion Exchange, Gel Filtration and Affinity. These are available in two different bead sizes for analytical separations at the R&D scale and large volume separations requiring the optimal balance of resolution and process economics. 

Bio-Works media is supplied pre-packed in columns for ease of use and in bulk if you wish to pack larger columns.